HELPING INDIVIDUALS with DOWN SYNDROME
Down syndrome is one of the most common chromosome abnormalities in humans.  It occurs in about one per 1,000 babies born each year. In 2015, Down syndrome was present in 5.4 million individuals globally and resulted in 27,000 deaths, down from 43,000 deaths in 1990.
There is no cure for Down syndrome. Education and proper care have been shown to improve quality of life. Some children with Down syndrome are educated in typical school classes, while others require more specialized education.  Some individuals with Down syndrome graduate from high school and a few attend post-secondary education. In adulthood, about 20% in the United States do pay work in some capacity, with many requiring a sheltered work environment
The Charity Name:
The name of the Charity & Foundation was inspired by the name of the Book Ahmed Hawari is writing:
"The Upside of Down Syndrome, My Son My Hero and The Inspiration He gave To Walk When I was Paralyzed".
The Upside of Down Syndrome Charity and Foundation was founded by ISMAIL's Dad & Mother, Ahmed & Ruth Hawari, in October 2018.  The Upside of Down Syndrome Charity & Foundation will help Individuals with Down Syndrome and the Special Olympics.
The Upside of Down Syndrome Charity is to create an environment that Individuals with Down Syndrome housing INCLUDED Among Typical Residential Communities.
The Purpose:
The PURPOSE of The Upside of Down Syndrome Charity & Foundation is to utilize the Principals, Methods & Techniques Ahmed Hawari developed in his more than 28 years of Real Estate to Create The Passive Income and Financial Wealth Freedom for the Charity.
The Generated Passive Income is to enable the Charity to be self-sufficient & to continue serving individuals with Down syndrome.
The Story:
On December 12, 2013, I was paralyzed on the left side after my symptoms of imbalance and others started eight (8) weeks earlier.  I drove myself to the emergency room and no one even noticed and was admitted.
My spinal Cord was injured somehow which caused me to be paralyzed.  The surgeon said: I was a very fortunate and Lucky Man.  I said why you said that?  He responded, because in a month if I did not come into the hospital when I did, I would have been QUADRIPLEGIC.
I had a spine fusion surgery followed by five months of intense rehab to walk.  I worked harder than I have ever had to walk.
The reason I am sharing this story with you is to tell about the inspiration My Son, Ismail, has given me the inspiration to push thru a difficult time in my life and walk again.
When I reflected afterward to what he went through in his life since the moment I laid eyes on him when he was born to now, it does not compare.  Here my challenge does not measure up or compare to what he had been thru in his daily and yearly life.  Ismail has gone thru a lot of challenges and he has never ever given up, Never said I did NOT want to do this or said I can Not do it.  So WHAT IS MY EXCUSE for Not Walking!!!!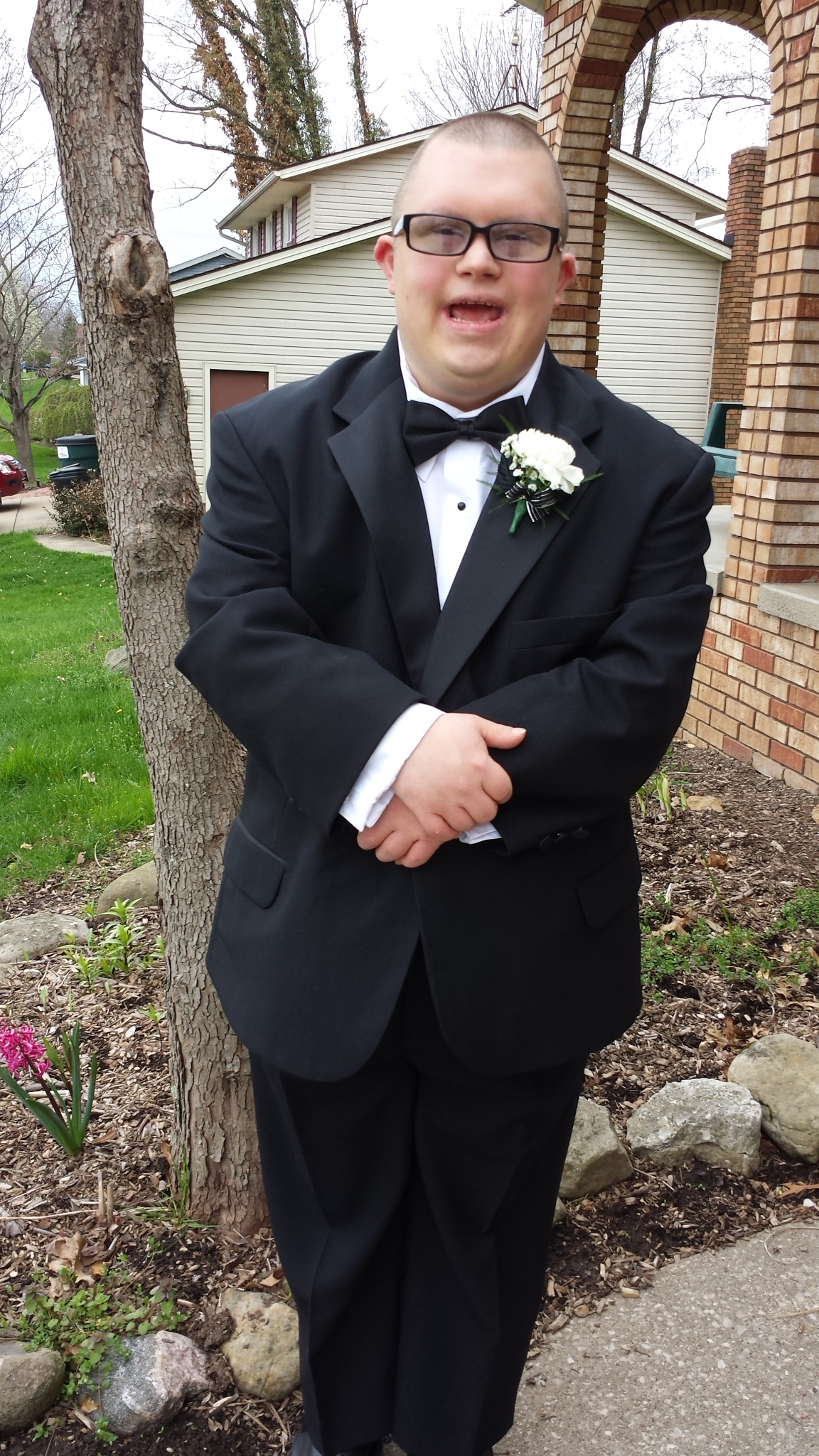 CONTACT
Address: PO Box 653
Akron, OH 44309
USA
Phone: +1.3305101246