The AIM High Group & Subsidiary Companies
The Upside of Down Syndrome Summit
Are you seeking direction, both professionally and personally? Do you find yourself faced with situations you feel stuck in? If you want to jump start 2020, then come to our seminar! You'll learn key takeaways to success and actionable information from industry-leading experts.
Learn valuable skills including:
#1:

How to create a vision that will lead you and your company to success

#2:

How to brand yourself so the right people know who you are

#3:

How to build your rapport so that your audience is loyal and growing

#4:

How to design a motivating attitude that leads to success and lasting relationships

#5:

How to create a real estate investment portfolio to generate passive income
Dates and Location
Dates:

February 21 through 23

Venue:

The NEW Center at Northeast Ohio Medical University

Address:

4211 Ravenna Louisville (State Rt 44)

Price:

Starting at $29.97
If one or more of these apply to you, then this is the perfect event for you to attend!
You are looking to grow yourself and your company in the business world

Your goals feel out of reach and you want to achieve them

You want access to the tools experts and proven successes have used

No other programs you have used have helped you toward reaching your goals

You want to learn how to build wealth

You want to learn what steps you can take to try and become debt-free

You want to know how to build a successful website

You want assistance in closing sales
Proud sponsor of
We sponsor the Upside of Down Syndrome Foundation. 25% of ALL proceeds go to this wonderful charity, and we appreciate all contributions participants make toward this cause!
Loral Langemeier



From The Movie the Secret, Speaker, Coach, And New York
Times Bestselling Author
Hailing from Nebraska, Loral Langemeier is one of today's most visible and innovative money experts. She accelerates the conversation about money, sharing how to, not just survive this tough economic climate, but how to succeed and thrive.

After creating her own financial freedom and reaching a net worth of $1 million, it was then that Loral Langemeier decided she would start a coaching and seminar company to provide a catalyst that would allow others to reach this same level of success.

The company started small with a small office in Novato, California in 2002 and within 5 years grew to a $19 million dollar company. During that time, the organization expanded to its current size and is now located in South Lake Tahoe, Nevada.
Raymond Aaron



Spiritual transformation and Branding Expert,
Speaker, and New York Times Best-Selling Author
Raymond Aaron has committed his life to teaching people how to significantly improve their lives. He transforms lives by providing people with the tools necessary to reach for their potential.

Raymond has shared his vision and wisdom on numerous public platforms, such as radio and television. He has authored eight best-selling books, such as "Branding Small Business for Dummies" and "Double Your Income Doing What You Love," and has co-authored the New York Times bestseller "Chicken Soup for the Parent's Soul." He is also an avid adventurer, as he has completed the Polar Race, which is one of the world's toughest races, as it consists of a 350-mile foot race to the Magnetic North Pole.

For nearly 40 years, Raymond has been considered one of the world's leading authorities in goal achievement.

Rey Perez





#1 Global Branding Expert, International Speaker, Author, and Philanthropist
Rey Perez is an International Speaker, Award Winning Author, Philanthropist, Podcast & TV Talk Show Host who specializes in providing "DONE FOR YOU" Branding and Marketing services for speakers, coaches, authors, consultants and trainers who are the face of their business. He has shared the stage and worked with some of the top industry icons such as Les Brown, Jack Canfield, Bob Proctor, Kevin Harrington, and Forbes Riley just to name a few. Leveraging over 15 years of sales & marketing experience Rey and his team create world-class celebrity brands for top entrepreneurs and professionals who want to dominate their niche or industry. Rey's greatest success is hearing his clients' stories of them breaking into 6-figure, multiple 6-figures, and even the 7-figure sales range.
Ahmed Hawari





Real Estate Guru, Speaker, Author, Coach, Mentor, and Philanthropist
Coming from Akron, Ohio, Ahmed Hawari is widely considered the "Real Estate Guru," and is a Financial Freedom and Wealth creator, speaker, coach and mentor. He is an international award-winning author, winning awards for "The RE 1% Rule: Create Passive Income and the Wealth You Desire." Ahmed is also a two-time international best-selling author as a result of his books "Magnetic Entrepreneur: A Personality That Attracts" and Magnetic Entrepreneur: Vision II."

Ahmed also authored "The Upside of Down Syndrome: My Son, My Hero, and My Inspiration to Walk When I Was Paralyzed." His biggest passion is his charity foundation "The Upside of Down Syndrome," which is the legacy he is building and that he wants to leave behind.

Ahmed is an international speaker, a coach, a mentor, a Real Estate Investor, and a Business Developer. He has over 25 years of experience, and has traveled the world to various places such as England, Kuwait, Jordan, United Arab Emirates and Canada. Various speakers and personalities Ahmed has shared the stage with includes Les Brown, Bob Proctor, Kevin Harrington, Raymond Aaron, James Macneil, and Unstoppable Tracy Schmitt.


Serena Brown Travis





Daughter of Les Brown, Bestselling Author and Motivational Speaker
Serena Brown Travis is an Ohio native and the youngest daughter of the legendary motivational speaker Les Brown. She earned her Bachelors of Arts from Hampton University and her Masters in marketing and communication from Franklin University.

Serena's message is one of tenacity and resilience. She wants to encourage the masses to overcome obstacles, live with a more positive mindset and move toward success. She is a best-selling children's author, and is about to release her new book, "Positive Words Only: Reshape Your Life, Career, and Future With Words of Power."

Outside of motivational speaking and authoring, she and her husband also own a soul food restaurant called The Good Kitchen 164, where she continues to spread her message of positivity and perseverance. She also enjoys volunteering in her local community and spending valuable time with her husband and children.


Shiraz Baboo



Reality Shifting Specialist, Award Winning Author
and International Speaker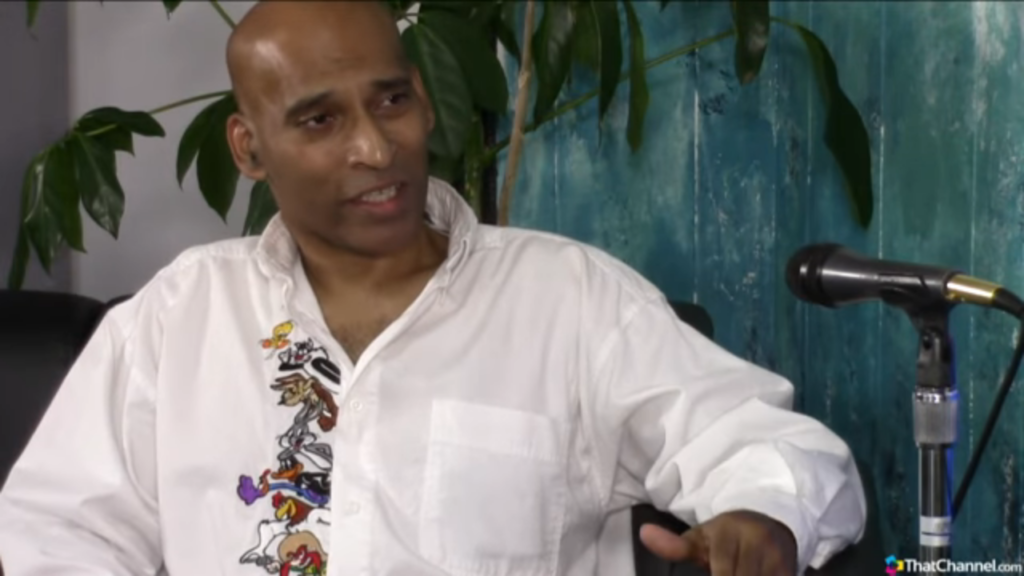 Shiraz is the award-winning author of How to Rewrite Reality, and has helped thousands of people rewrite their realities. Having gone from bankruptcy to wealth in his own life, Shiraz now shows you how to remove the obstacles that keep you from the life you desire. He helps you to discover the subconscious beliefs that are blocking your success, beliefs that you are not even aware of. Then he shows you how to destroy them on the spot. His coaching programs and transformational classes help you to overcome issues in areas of money, success, health, and relationships. Shiraz's mission is to empower you to rewrite any part of your reality you aren't happy with.
Curtis Banks





Financial Educator and Wealth Mentor, and Award Winning Author
Curtis Banks grew up and graduated high school in Cleveland, Ohio. Curtis is an award-winning author, educator, mentor, investor, and business consultant. He holds a Bachelor Degree in Computer Science, a Master's Degree in Management Information Systems and completed the program "Wharton Finance for Executives." He has extensive experience in real estate and stock investing. Curtis has managed and sold multiple businesses over the last 25 years and specializes in strategies for personal finances and businesses of all sizes. His main focus is always creating clear financial goals and reducing stress, and his passion for this industry shows just how effective his coaching can be.